Miscellaneous Links

Sports

American Hockey League- American Hockey League Homepage


ESPNet SportsZone-

If you've got a hankering for the latest sports stats, game scores, and player profiles, ESPNet SportsZone is for you.



Golf Network- Golf Network Homepage


GolfWeb- Everything golf on the world wide web


Major League Baseball- Official site of Major League Baseball


Muhammad Ali- This site includes Ali's Professional record, a photo gallery, how to contact Ali, and rating the heavyweights of all time.


Nascar Online- The official site of The National Association For Stock Car Autoracing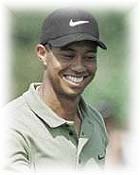 NFL- Official site of The National Football League


NBA- Official site of The National Basketball Association


Negro Baseball Leagues- Get a good look at the Black American Experience as well as learn about some of the greastest players who never made it to the Major Leagues.


NHRA Online-

Get your earplugs, it's drag racing time. This site fills you in on what's hot, ticket information, video clips of events, and more.


The Kentucky Horse Park-

Includes a look at the International Museum of the Horse, campground information, a map of the area, hyperlinks to other sites, gift shop and gallery items, and highlights of other park attractions.